Why did you decide to study in the USA?
The Brazilian Government offered an opportunity of scholarship for Brazilian University students.
The Brazilian Program (Science Without Borders) was in charge of choosing the University and the English Program.
What do you like best?
The University has great resources, professors and it's a great city to live.
What do you miss most?
My family and Brazilian Food.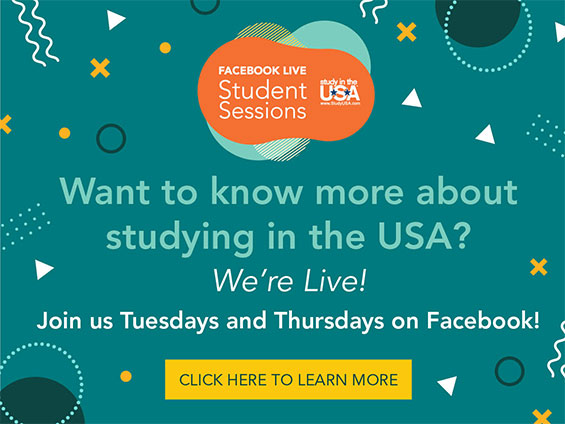 How has this program helped you to handle future study at a U.S. university?
My classes started on June 21st, 2015. I can't even imagine how my English improved! Living in the U.S. helped a lot because the options are speak English or not speak at all. The mind just has to get used to it and this is great.
What was your biggest surprise?
Professors really care about the students and friendly people on the university.
... your biggest disappointment?
I don't like the food so much, but I can handle it.
How have you handled:
... language differences?
It wasn't that hard, I could understand mostly everything. The hard thing was to speak right after, but after a few weeks this wasn't so much of a problem.
... finances?
I tried to keep the money tight in the beginning because I didn't know how things would work, but after the second month I had an idea of how it works.
... adjusting to a different educational system?
It wasn't that hard. It is mostly similar, but professors here usually give us more homework than I was used to on my university.
What are your activities?
The Intensive English Program planned a special trip to the capital of Ohio (Columbus) to see the historic Ohio Statehouse. Then we went shopping after.
How easy or difficult was making friends?
It was pretty easy for me. I usually don't have problems starting a conversation and people here are really friendly.
How relevant is your U.S. education to your personal goals and to the needs of your country?
Get back to my country, finish my degree there and get a job on the field. The U.S. education will put me ahead on my resumé on the job hunt and I will certainly use what I learn here for my entire life, not just academic.
What is your advice to other students who are considering a U.S. education?
It's a great experience, surely one of the best I have had in my life. I have learned so much, not just on my English and academic studies, but life experiences in general that will be great for my future.