Step One: Gather Application Information
*TIP: Apply well in advance of when you intend to begin your studies just in case you don't get into your top schools. This will give you time to apply to other schools.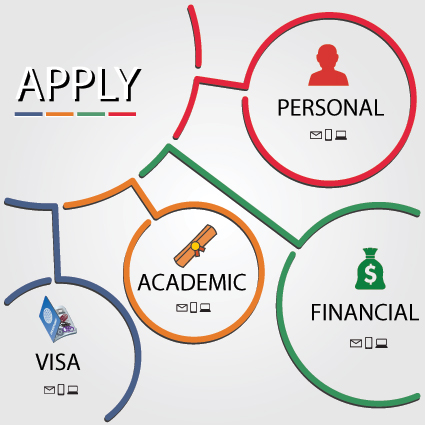 The Study in the USA Application will require the following information. Gather this information before you begin the application so you can complete the application efficiently.
Personal information—Include your name, age, address, family background, birthplace, citizenship, and so on.
Academic information—Your most recent level of study as well as test score information.
Financial information—Most applications will ask where you will be getting the majority of your funds to pay for your tuition and expenses.
Visa information—Schools want to know what kind of visa you intend on getting. Most likely you will need a F-1 visa.
Step 2: Complete Application
Once you've narrowed down your choices to three to five schools (start with this many; you may apply to more schools later), click the 'APPLY' button on the school's profile page. Remember, you can save your favorite schools using your StudyUSA account!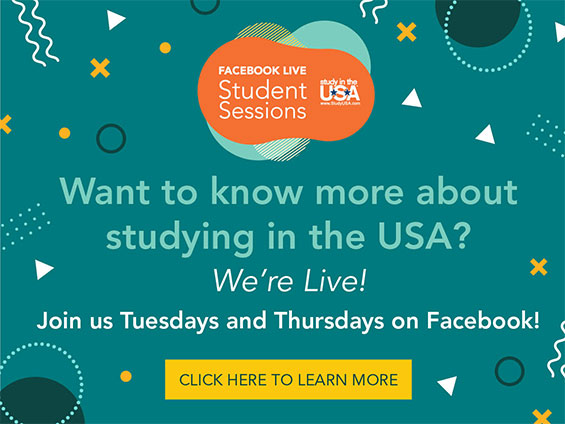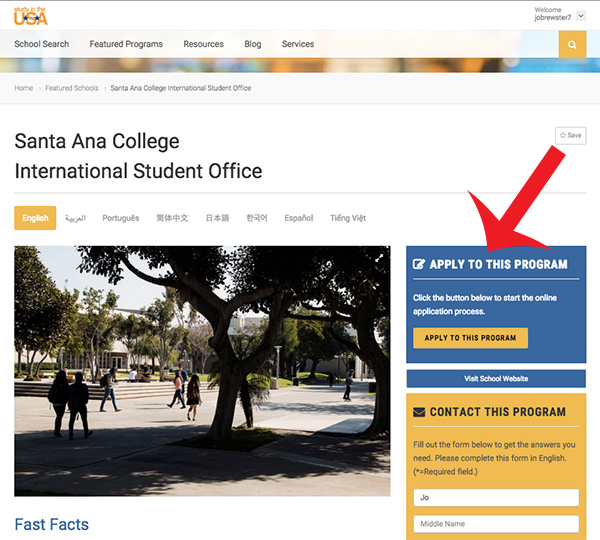 Enter the required information and pay the application fee (if required). Once completed, the application is sent directly to the school's admissions office.
Step 3: Pay Fee and Submit Application
Once you've filled out the required information you will pay the application fee (if required). The completed application is then sent directly to the school's admissions office.
Step 4: Your Application Begins Being Processed
Once the school receives your application, admissions will begin processing it. The school should send an email a few days after your application was submitted. If your school doesn't contact you within a week, please contact StudyUSA.com It would also be wise to follow up with the admissions office to make sure they have received your application.
Step 5: Send Additional Documents to School
The school will contact you with further instructions and will require you to send additional documents. Follow the instructions from your school carefully.
* Keep in mind that every university, college and language program has different admission requirements and standards.
You may be required to send the following:
Copies of your passport
Copies of your bank statements
Official transcripts and test scores
You may also be required to write a personal essay and/or send letters of recommendation
Step 6: Send Required Documents
Send the required documents to the school and pay the required fees as soon as possible.
Step 7: Apply for Student Visa
Congratulations, the school has accepted you for admission! Keep your acceptance letter. You will need this for other forms and your visa interview.
Your SEVP (Student and Exchange Visitor Program) approved school will send you an I-20 form to complete. Make sure that your name and spelling is the same on your I-20 form, acceptance letter, and passport. This is very important! If there are errors, inform admissions of the corrections and ask for a new, corrected I-20 form.
You will need to bring your completed I-20 form to your visa interview.
TIP: Begin the visa application process at least three months before you plan to enter the United States.
Step 8: Make Travel and Living Arrangements
Work with the school to arrange your travel plan and living arrangements. They will help you and don't be afraid to ask questions.
Good luck!