Why did you decide to study in the USA?
I decided to study in the USA to pursue a higher quality education that would open up better career opportunities for me and be able to compete in a world where a bachelor's degree is a standard.
Why did you choose University of Michigan-Flint?
I chose University of Michigan-Flint for its great reputation, the program ranking, and the international student population on campus.
What do you like best?
I like the diversity found in my program and on campus. You get to meet different people from different parts of the world. It's an enriching experience where you get to learn things that you would not be able to find in books.
What do you miss most?
I miss family, friends, and of course the food!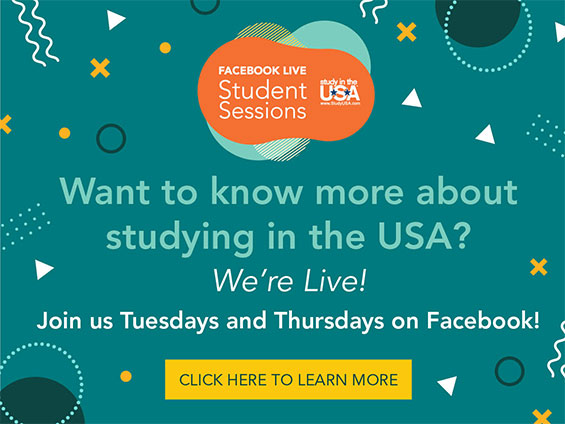 What was your biggest surprise?
The individualism that shapes lives in the U.S.
... your biggest disappointment?
So far nothing.
How have you handled:
... language differences?
Having studied in English my entire life, I handled the language difference very well.
... finances?
With good planning and monitoring how you spend, finances can be handled well. It's all about your lifestyle.
... adjusting to a different educational system?
Getting used to the educational system was an adjustment, especially with how different it is from back home, but with the large number of international students and the amazing school resources, the adjustment was so much smoother.
What are your activities?
I used to be part of the International Students Organization. Now I just attend the different events of interest on campus (There are plenty!). I also work as an International Student Ambassador in the International Center and interact with prospective and current international students.
How easy or difficult was making friends?
It all depends on how outgoing you are and how many friends you want to meet, but again referring back to the school resources, they make it a lot easier for students to make friends.
How relevant is your U.S. education to your personal goals and to the needs of your country?
My goals are to use my MBA in my job and apply the great, quality knowledge that I have gained in practice. U.S. education will help me advance quicker in my career and apply that knowledge in it.
What is your advice to other students who are considering a U.S. education?
Studying in the U.S. is an experience that will enrich your knowledge, soul and will impact your life in a way that you will be thankful you took that decision to study in the U.S. This experience will teach you what you won't learn from books.