Interview:
Luc Hediger from Austria and Switzerland graduated with a degree in Theater Arts from Loyola Marymount University in Los Angeles, California.
Why did you decide to study in the USA?
English is my native language and I always wanted to get a university education in English, so I looked at schools in America, UK and Australia. Through process of elimination, I decided on California and Loyola Marymount University.
Why did you choose Loyola Marymount University?
Because of close interpersonal relationships with faculty, staff and student body. When I first came to visit the office of international outreach they made a great effort to integrate me and make me feel comfortable.
What do you like best?
The ability to do just about everything. The theatre program in particular is not a conservatory, so I had the chance to work in all aspects of theatre.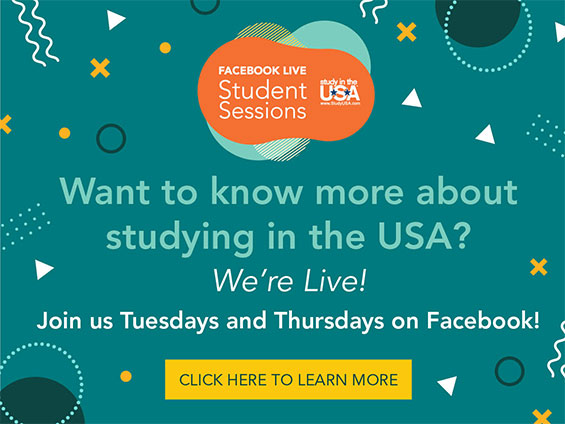 What do you miss most?
Nothing. I've lived in 13 different countries and moving around is not a big deal for me, which is probably why the touring lifestyle suits me so well.
What was your biggest surprise?
The ease with which I was able to integrate myself.
... your biggest disappointment?
Nothing at all. Living over here has been a blast and Loyola Marymount University has really helped me excel at everything.
How have you handled finances?
I had to learn how to file taxes.
What are your activities?
I was involved heavily with the theater department, acting, doing light design, directing, stage management, scenic design … by the end of my undergrad I had taken part in 29 productions.
I did the lighting design for "Rent" my senior year and tried to go all out, using the lighting department's entire inventory.
How easy or difficult was making friends?
It was very easy, especially when you become involved in a community like the arts.
How relevant is your U.S. education to your personal goals and to the needs of your country?
One of my main career goals is getting to the Broadway stage, but at the same time I'm also looking at getting into theme park lighting design and architectural lighting design.
With every new theater I go to, my job is to ensure the lighting is as close to the original design as possible, but allowing myself to make certain changes, artistic choices, that allows me to adapt to different venues.
What is your advice to other students who are considering a U.S. education?
Don't be afraid of coming. There are so many possibilities, especially at Loyola Marymount University, to branch out and excel. The fact that I graduated from school less than a year ago and I am already doing lighting design for theatres with 3,000 seats says something.