---
Find Short-term/Certificate Programs
---
International students in the U.S.A. are people of all ages and from all professions. They come to the United States to study in traditional language programs as well as to participate in cutting edge professional programs that focus on the latest innovations in fields like business, medicine, or technology.
More and more international students and professionals are turning to certificate and specialized training programs offered through established U.S. universities to gain both practical skills and knowledge in a variety of fields.
Why is taking a certificate or short-term training program in the U.S.A. a good decision? When you earn a certificate from a respected school in the U.S.A., you are learning from experts in the field. It demonstrates that you are committed to developing your career. It shows that you have the current, in-depth knowledge in your field that can make you more valuable to your organization. Many professionals face complex and rapidly developing technological change and rely on continuing education programs to maintain their professional excellence. It can be a powerful tool in achieving the promotion you want or in launching the new career you desire.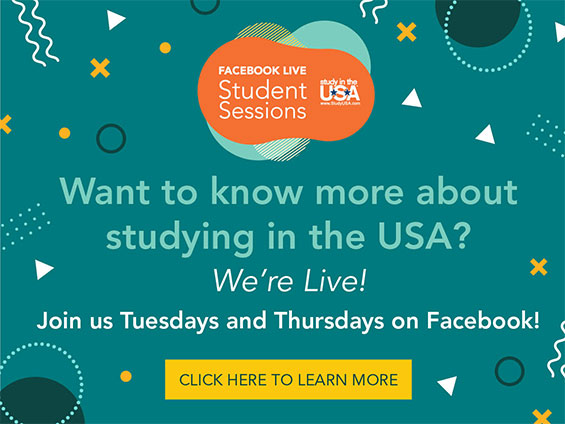 Program Options
Professionals come to the U.S.A. for hands-on training in the latest technologies. Short courses in medical and information technology fields help participants update their credentials for career advancement.
Short courses are also open to students who have no prior work experience in a particular field and want to learn more about it.
Certificate and short-term programs emphasize a practical approach. They can include lectures, discussions, guest speakers, field trips and company visits. Project-based class work helps students apply what they have learned to real-life situations. Students learn to work effectively in teams while using the language skills they have acquired.
A certificate is granted upon successful completion.
Examples of short term programs in the United States include: a six week program in Advanced Pronunciation and Communication Skills and a three-week program "Chicago, Culture, and Communication" at the University of Illinois at Chicago While learning about Chicago's culture and history, students improve their vocabulary, listening, and conversation skills. Some topics covered are: Chicago in Film, Chicago Architecture (the skyscraper was invented here!), Chicago Blues and Jazz and Prohibition and Al Capone in Chicago.
Professional Instructors
Your instructors will be practicing professionals with extensive knowledge and experience in their field. They are experts in current trends.
Schedules and Accommodations
Certificate Programs are offered in a variety of formats—from intensive programs lasting several weeks to longer programs ranging from a few months to a year. Sessions are generally available throughout the year. Some universities offer special summer programs designed for international travelers.
For housing options, check with individual programs.
Admission requirements
Advanced level programs may require a minimum TOEFL, TOEIC, or other test score to demonstrate sufficient fluency in English before admission. Other programs are open to students of all levels.
Some programs may require a student visa and will issue the appropriate documentation. Other programs that are less intensive and recreational may allow students to participate on tourist visas.
Why enroll in a short-term U.S. program
Broaden your international experience
Make contact with peers from around the world
Learn the latest in your field—from business to engineering, law to graphic design
Make yourself more competitive in a global, fast changing world