Interview:
Jingran Sun from China is studying for a Studying for a Master's in Emergency Administration and Planning at the University of North Texas.
Why did you decide to study in the USA?
Honestly, I wasn't a good student while I was still in China. I was studying percussion performance at a music academy and running my own musical instrument shop. I felt that I was letting time slip away and I wanted a fresh start. I wanted to study emergency administration and disaster mitigation, and U.S. was the first country that popped up in my mind.
Why did you choose the University of North Texas?
I chose the Emergency Administration and Planning (EADP) program at the University of North Texas (UNT). This program was the first of its kind in the United States, and it requires doing an internship before you can graduate so that EADP graduates would have both theoretical knowledge and practical experiences.
What do you like best?
My program is truly amazing. Although it is competitive and challenging, I have been learning and enjoying myself at the same time.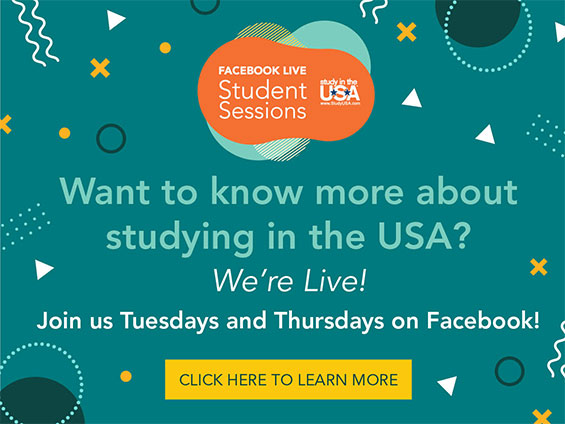 What do you miss most?
I miss my parents and grandparents the most. I won't be able to be around them and take care of them. I was raised by them, but I couldn't take my responsibilities now.
What was your biggest surprise?
I was surprised by how outgoing Americans are. I was told that it's extremely difficult to have American friends. However, as it turned out, it is not that hard as long as I am willing to talk to anyone and be open-minded.
... your biggest disappointment?
My biggest disappointment is realizing how greedy and impersonal some apartment landlords can be. They try to take all of your deposit away when you move out.
How have you handled: ... language differences?
Unlike Spanish or Italian, there is absolutely nothing in common between Mandarin Chinese and English. Hence, it was quite difficult for me at the beginning. I practiced a lot with different people, and also with myself while watching TV shows. Additionally, I have an American roommate and I believe he has helped me a lot with my language through daily communication.
... finances?
At first, I was afraid to buy anything since everything was so expensive after converting USD to CYN. As time went by, I started to be used to living here and purchasing goods. I have received two scholarships that reduced my tuition to resident's price, which is a huge savings. Also, I have worked for four different on-campus jobs so that I could have enough money to pay my groceries and rent.
... adjusting to a different educational system?
It actually wasn't difficult for me. UNT's education system is well developed, and all professors I have been taking classes with are truly supportive.
What are your activities?
I am …
The President of the Chinese Scholars and Students Association at UNT
A student assistant working at UNT-International Recruitment
A member of ICMA- International City/County Management Association and PASA- Public Administration Student Association
I am still playing musical instruments with some of my friends. Hopefully I can find some band members and go on the stage again.
How relevant is your U.S. education to your personal goals and to the needs of your country?
My personal goal is to become an international servant, which means that I want to work for internationally recognized organizations such as United Nations, World Bank, and the International Disaster Rescue Team. Earthquakes, floods, and other natural hazards frequently happen in my country and other developing countries. Therefore, my education will equip me to be well prepared when I complete my studies.
University of North Texas (UNT)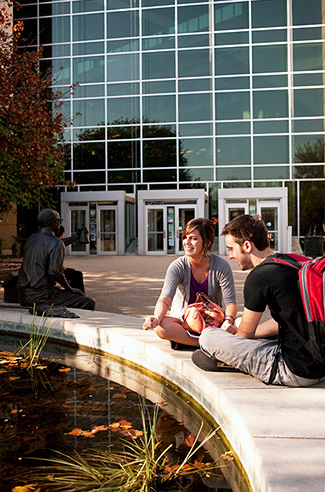 What is your advice to other students who are considering a U.S. education?
If you are not content with your current situation, you can consider coming to U.S. for a fresh start. However, once you have arrived, never forget why you came here.
Be confident when you speak English because no one cares if you have an accent or not.
Have self-control when you are tempted! Don't forget why you came here and who's paying for it.