Interview:
Alyssa Ng, from Malaysia, is a junior, majoring in Finance and Marketing at Marquette University in Milwaukee, Wisconsin.
Why did you decide to study in the USA?
The reason why I chose to study in the United States is because I saw how it benefited my parents. At my age, my parents were also given the opportunity to further their studies in the United States. I believe it is this educational opportunity that helped them to become successful individuals. Therefore, I see studying in the United States as opening the door to many opportunities in the future.
Why did you choose Marquette University?
A major factor that influenced my decision in choosing Marquette University was the friendliness of everybody who worked with me throughout my application process. I felt welcomed before even being present at Marquette.
Marquette University is a medium size school, which was another reason. I knew I didn't want to be at a university that was too scattered or big in population. Marquette's faculty to student rate is 1:14, thus professors are able to give students their undivided attention.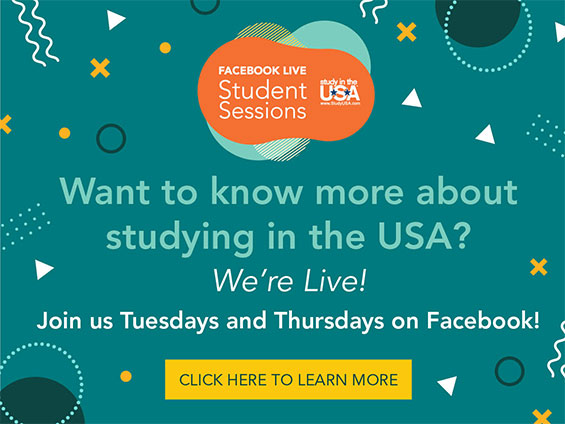 What do you like best?
What drew me most to Marquette University is its Jesuit values and its mission, "Be the Difference." I believe strongly in learning from the basics, appreciating what has been given to you and learning from others. It teaches students not only to excel in academics, but to mold oneself into a better person through the process of learning.
What do you miss?
Definitely my family and friends.
How have you handled: ... language differences?
I didn't have many problems when it came to language differences because English is part of my education back home in Malaysia.
... finances?
I find it useful to have a cut-off budget every month and to not overspend on uneccessary things.
... adjusting to a different educational system?
Coming from a British educational system, I found that I preferred the American system. I appreciate having half of my overall grades based on my coursework and the other half on exams.
What are your activities?
I am a reatreat leader for Marquette's Campus Ministry.
How easy or difficult is making friends?
There are definitely challenges in making new friends. However, after immersing myself in the culture and learning more about the differences, I find it rather easy to make friends here. Students at Marquette are always friendly and willing to help.
How relevant is your U.S. education to your personal goals and to the needs of your country?
My career goal is to become a successful investment banker working for a multinational corporation. I believe that my education in the United States will not only help me in my career, but also help shape me into a better person.
What is your advice to other students who are considering a U.S. education?
I really appreciated the advice given to me when I first reached Marquette University: "The magic word to always remember while studying in USA is—initiative."