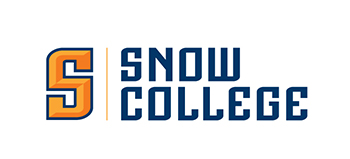 اسم المدرسة
إسم البرنامج
AS Engineering
Program Level
Undergraduate

Next Available Start Dates
الوصف
Software Engineering, Engineering and Computer Science are challenging and rewarding professions for young men and women. It requires extensive training in mathematics and science, as well as a mentality that is both creative and practical. The engineer and computer scientist are adventurers, innovators, builders, and, above all, problem solvers. He or she is seeking better, simpler, and more economical solutions to the problems that confront modern society.
Application Requirements
Admission to Snow College requires:
A financial (bank) statement showing at least $19,000
A non-refundable $100 application fee.
Eligibility Requirements
A complete transcript of your academic (school) records. Please have this certified and translated into English.
Verification of high school graduation and proof of age (must be 17 before arriving at Snow College)
If you would like the documents above returned by Federal Express or DHL, please include an additional $40 in U.S. Funds in your payment (Optional
Tuition & Costs
Cost per Academic Year
| | |
| --- | --- |
| Tuition & Other Fees | $ 12,900 |
| Living Expenses | $2,000 |
| Insurance | $1,000 |
| Housing | $2,200 |
| Book & Supplies (estimate) | $900 |
| Total Estimated Cost | ​$19,000 |