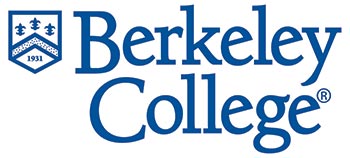 اسم المدرسة
إسم البرنامج
Marketing Communication
Program Level
Undergraduate

Next Available Start Dates
الوصف
Every great product, service, or idea needs effective communication to capture attention, build desire, and gain favor among consumers. In today's highly competitive global marketplace, organizations are spending more and more on winning the hearts and minds of consumers via marketing communications tools such as advertising, public relations, sales promotions, and professional selling.
The Marketing Communications degree program at Berkeley College is ideal for students who are interested in generating creative solutions to marketing problems through integrated communications. The program covers:
*Market and consumer research *Strategic positioning *Creative development and execution *Media planning and execution across current traditional, digital, mobile, and social marketing vehicle
Application Requirements
We will require from you:
Financial support documentation (showing at least $38,000)
$50 (U.S.) Application Fee
$100 (U.S.) International Processing Fee
$300 (U.S.) Tuition Deposit *Refundable if student does not get accepted, their visa is denied, or gives a 60 day notice prior to their initial semester start date they will not attend.
Eligibility Requirements
Minimum entry requirements are a 2.0 GPA and 61 TOEFL (5.5 IELTS).