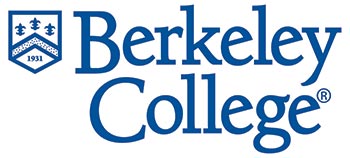 اسم المدرسة
إسم البرنامج
Management
Program Level
Undergraduate

Next Available Start Dates
الوصف
Innovation and creativity in decision-making are at the core of the degree programs in Management at Berkeley College. Students develop the skills necessary to actively participate in various roles within the management structure of different types of modern organizations.
Faculty members in the Management degree programs are selected for both academic excellence and relevant professional experience. They combine classroom instruction with firsthand business management industry knowledge and expertise to deliver a comprehensive education that helps prepare students to succeed in today's competitive workplace.
Application Requirements
We will require from you:
Financial support documentation (showing at least $38,000)
$50 (U.S.) Application Fee
$100 (U.S.) International Processing Fee
$300 (U.S.) Tuition Deposit *Refundable if student does not get accepted, their visa is denied, or gives a 60 day notice prior to their initial semester start date they will not attend.
Eligibility Requirements
Minimum entry requirements are a 2.0 GPA and 61 TOEFL (5.5 IELTS).