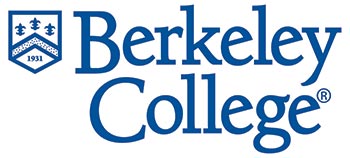 اسم المدرسة
إسم البرنامج
Master of Business Administration (MBA)
Program Level
Graduate

Next Available Start Dates
الوصف
Furthering the tradition of high-quality business and professional education at Berkeley College, the School of Graduate Studies offers the opportunity for advanced study to prepare the leaders of tomorrow. The Master of Business Administration (M.B.A.) degree in Management program at Berkeley is anchored in the core values of integrity, stewardship, sustainability, and inclusiveness.
Why pursue an M.B.A. at Berkeley College?
Program is available at our Woodland Park, NJ and Online campuses
Open up new career possibilities
Increase earning potential
Expand knowledge base and develop valuable skills
Forge business relationships with classmates, professors, and other connections
Flexible program designed to accommodate busy work and personal schedules
A career-focused curriculum
54-credit program
Foundation, core, advanced core, and elective courses
Classes taught by outstanding faculty with relevant professional experience
Application Requirements
We will require from you:
Financial support documentation (showing at least $38,000)
$50 (U.S.) Application Fee
$100 (U.S.) International Processing Fee
$300 (U.S.) Tuition Deposit *Refundable if student does not get accepted, their visa is denied, or gives a 60 day notice prior to their initial semester start date they will not attend.
Eligibility Requirements
MBA: 3.0 GPA, 80 TOEFL (6.5 IELTS), 2 years of work experience, no GMAT required.