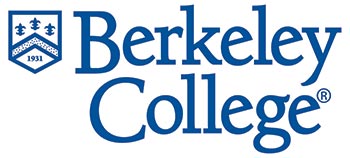 اسم المدرسة
إسم البرنامج
Justice Studies - Criminal Justice
Program Level
Undergraduate

Next Available Start Dates
الوصف
Berkeley College's Bachelor's and Associate's degree programs in Justice Studies - Criminal Justice provide students with a comprehensive foundation in this important field. Armed with a combination of knowledge gained in the classroom and hands-on instruction from faculty with professional experience, graduates are prepared to enter a variety of careers in a wide range of organizations.
Students take courses that focus on the theoretical, practical, technological, and management skills required for success in the field of criminal justice. Program-related group excursions and guest speakers from various areas of criminal justice are also an important part of the career-focused program.
Application Requirements
We will require from you:
Financial support documentation (showing at least $38,000)
$50 (U.S.) Application Fee
$100 (U.S.) International Processing Fee
$300 (U.S.) Tuition Deposit *Refundable if student does not get accepted, their visa is denied, or gives a 60 day notice prior to their initial semester start date they will not attend.
Eligibility Requirements
Minimum entry requirements are a 2.0 GPA and 61 TOEFL (5.5 IELTS).