South Puget Sound Community College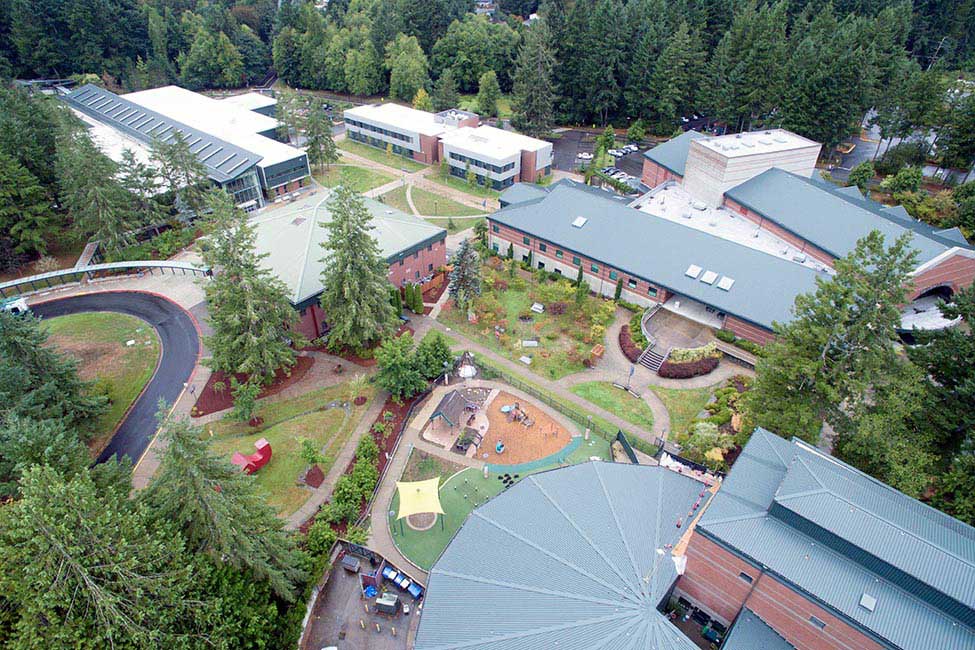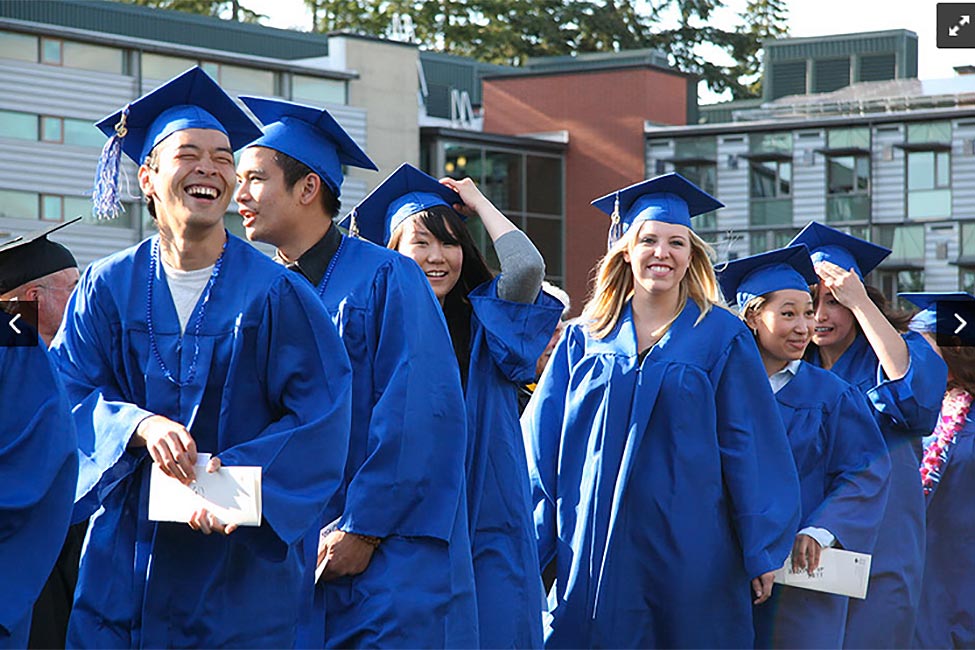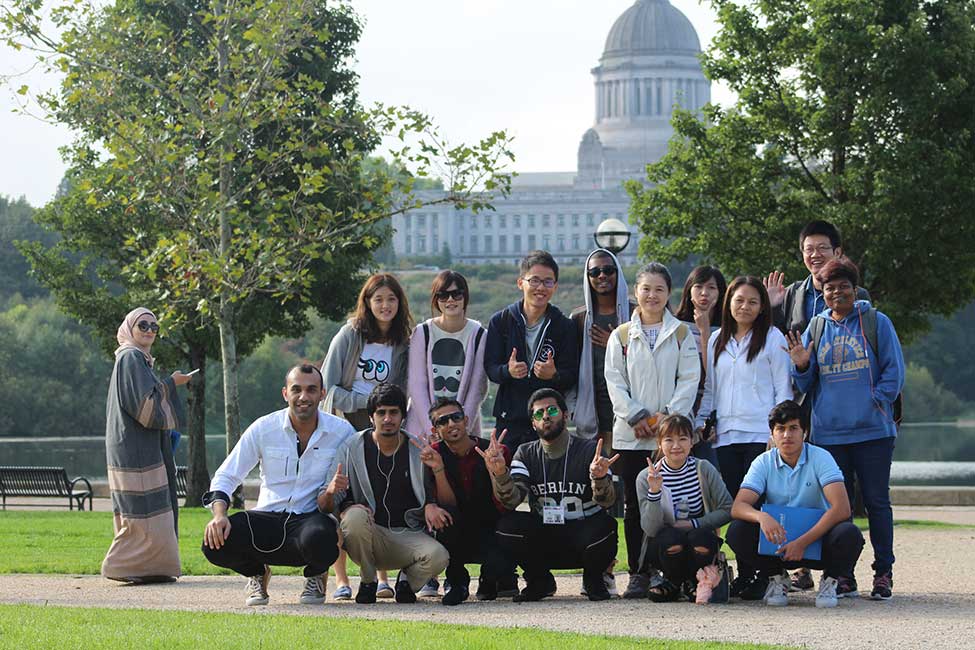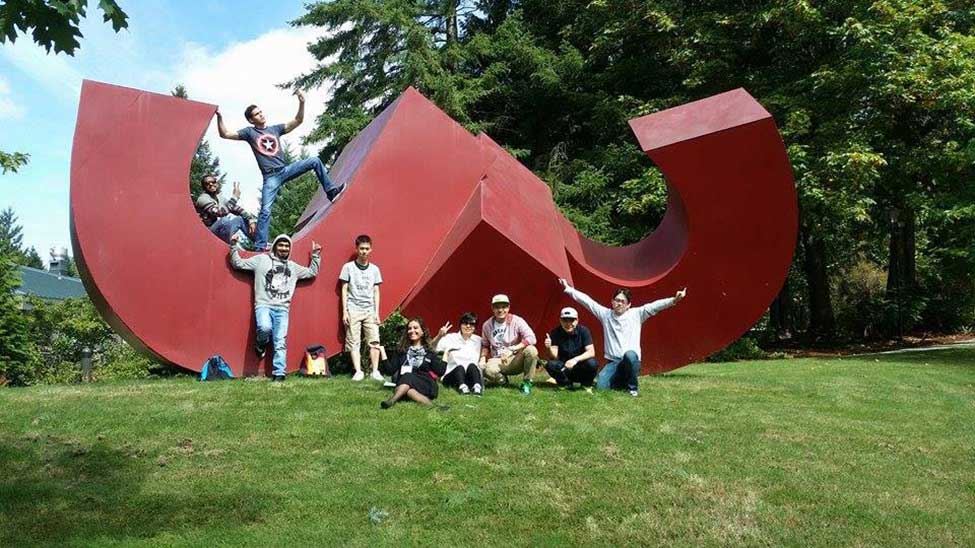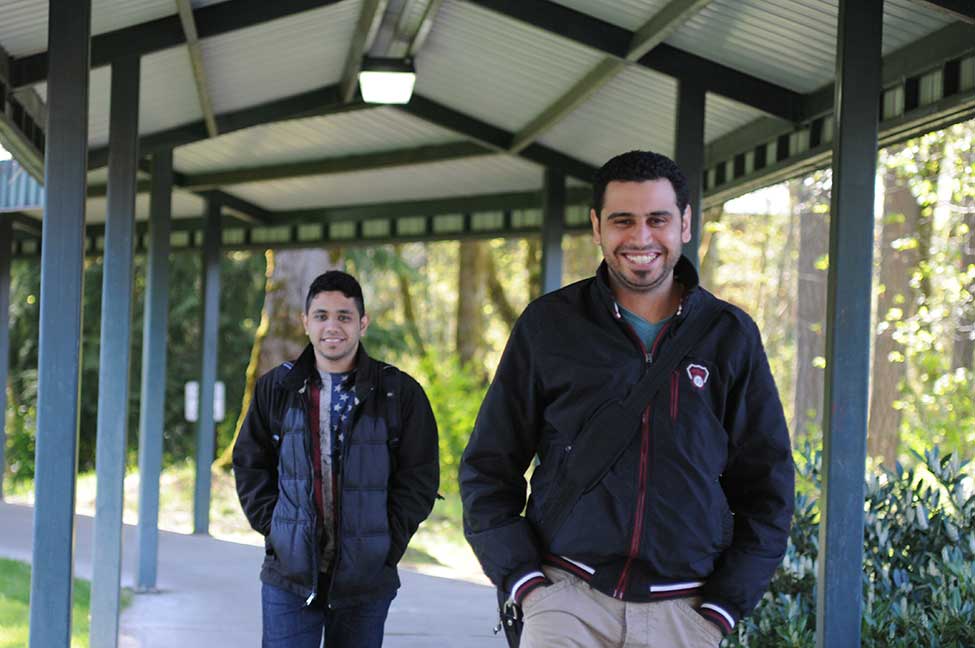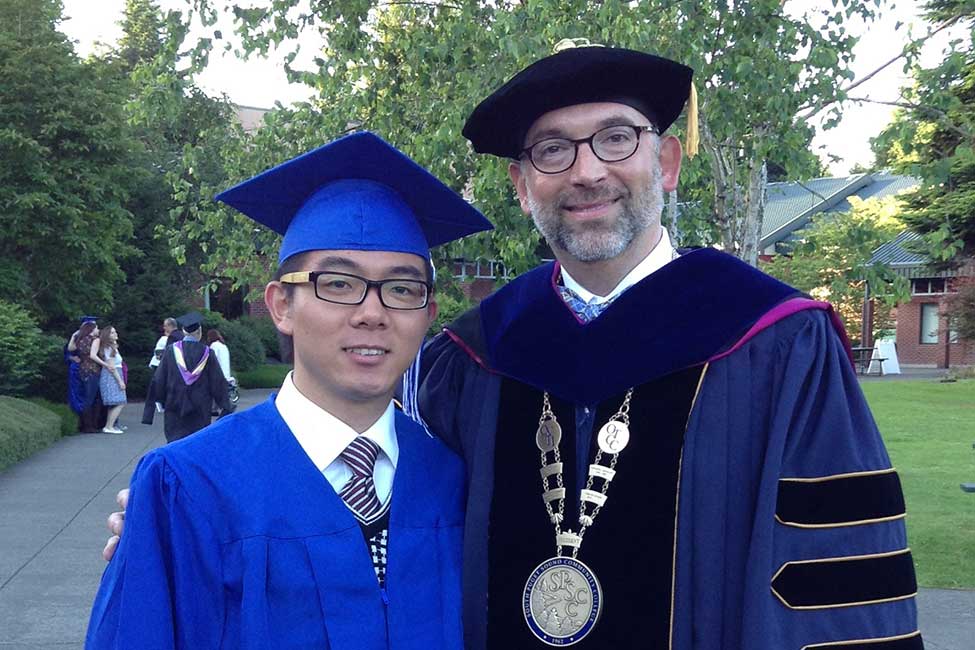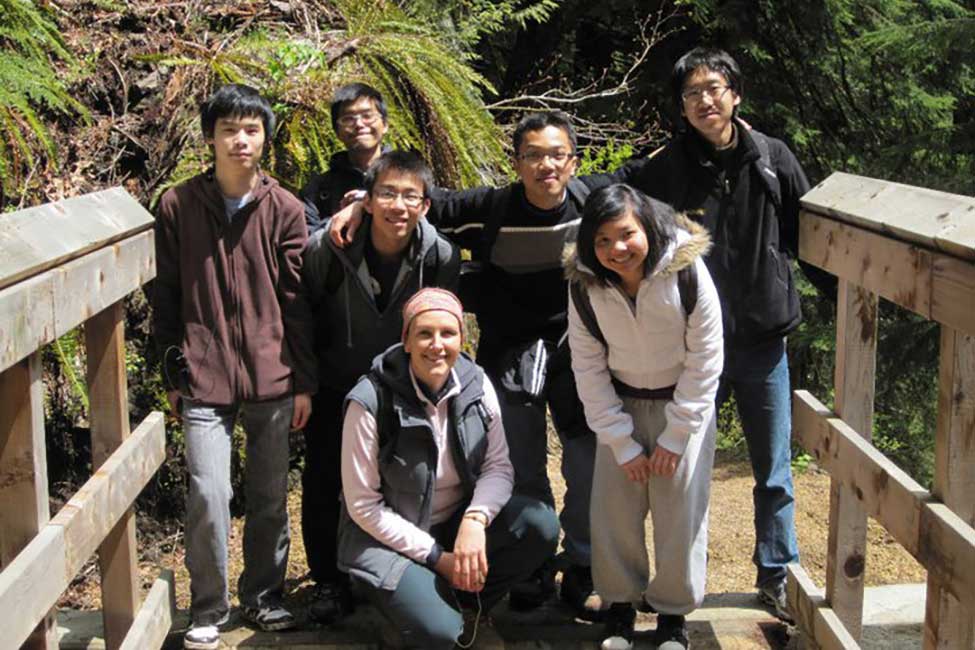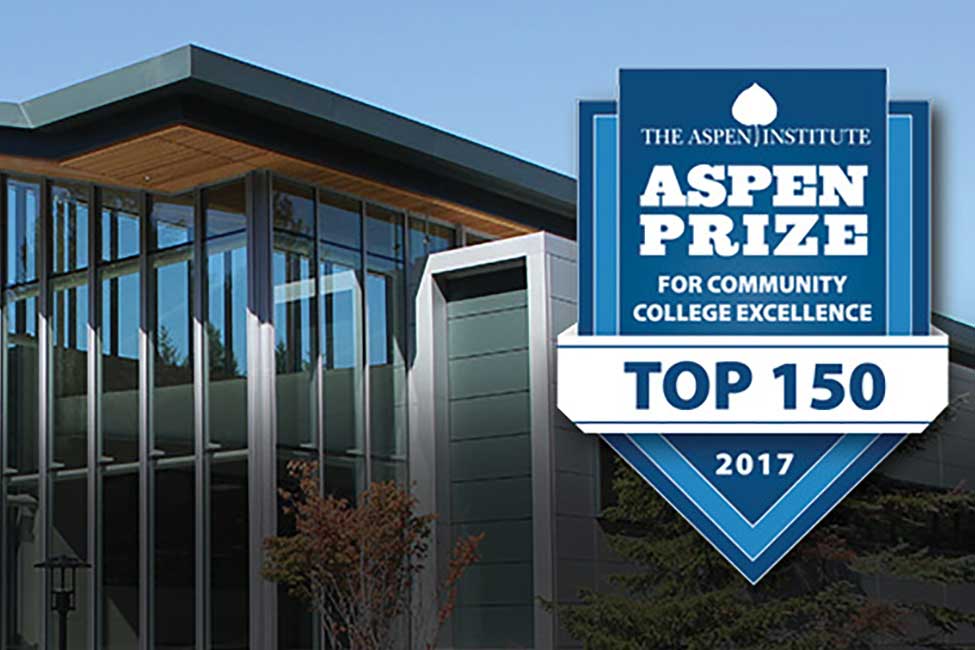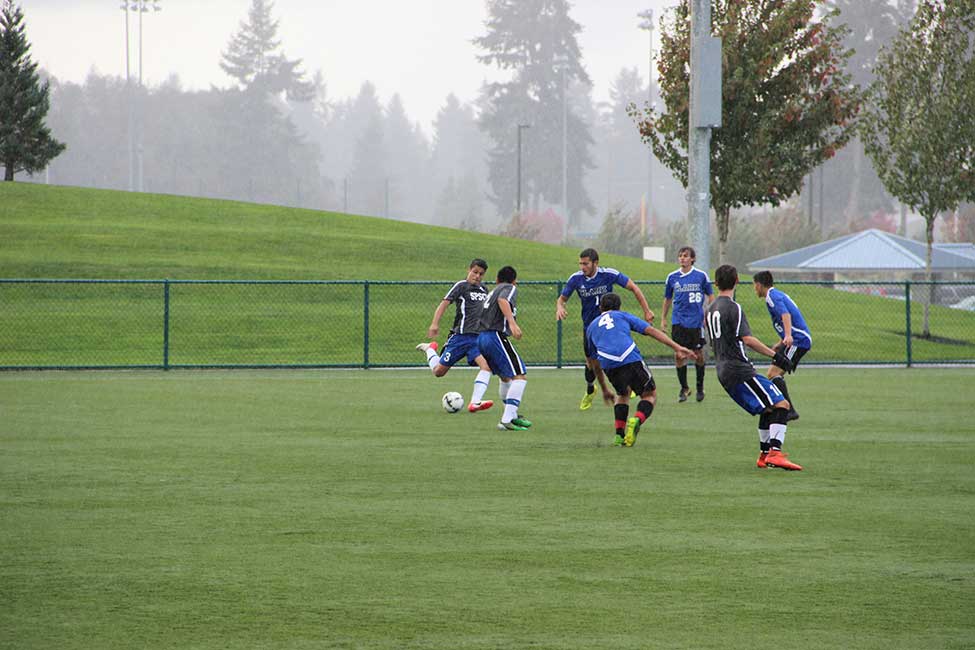 Fast Facts
School Size

Medium

Tuition

$5,000—$10,000 Quarter

Affiliation

Public

Type of School

2yr/Community College

Student Body Gender

Co-ed

Religious Affiliation

No Affiliation

Scholarships for International Students

Yes

Conditional Admission Available

Yes

Setting

City

Type of Housing

Homestay, Apartment

Social Media
Dream Big and Smart
South Puget Sound Community College (SPSCC) is one of the top 150 colleges in the U.S! Located in Washington's capital city, Olympia, it is conveniently located near Seattle. Founded in 1962, this top ranked accredited public two-year college provides personal attention, small classes, and offers an affordable cost of living in a safe, and beautiful city surround by the scenic landscape of the Pacific Northwest.
95% of SPSCC students graduate with an Associate of Arts degree and an average GPA of 3.5 (4.0 scale). Students who graduate from SPSCC transfer to top American universities to complete their Bachelor's degree. SPSCC offers more than seven transfer associate degrees (Arts, Biology, Business, Nursing (two options), Science (Track 1 and 2) and thirty (30) technical degrees and certificates. The academic calendar is based on the quarter (10 weeks) system. Classes begin in September, January, April and June.
The Intensive English Program at South Puget Sound Community College will help students improve their English proficiency for use in academics, business, communication, careers, and culture.
Our international student population is approximately 150 students; the total student population is more than 6,000 students.
Top Reasons Why International Students Study at SPSCC
SPSCC is one of the top 150 colleges in the U.S in 2016.
No TOEFL/IELTS score required
High quality, guaranteed transfer, exceptional value
Average student-to-faculty ratio: 18:1 (small class sizes)
Located in the capital city of Washington state, Olympia
Easy online application and flexible deadlines
I-20 issued in 2 business days with completed application
Free tutoring services
Free public transportation in and around the city
Excellent student support
Safe, beautiful and friendly campus
Multiple Affordable Housing Options available (home stay program, neighboring dormitories, and apartments)
International students from more than 20 countries
Complete your high school diploma and associate's degree at the same time through SPSCC's High school 21 program
Location: Olympia – A Great City for Study and Living
We understand the evolving job market, and we focus on helping students develop the creativity and skills needed to succeed in a wide variety of jobs, some of which haven't even been invented yet.  Washington State is an international state and a hub for global business and technology with headquarters for companies like Microsoft, Boeing, and Starbucks, just to name a few. 
South Puget Sound Community College is located minutes from downtown Olympia, the state's capital city, with a total population of 150,000 people. It is only a short drive to Seattle. Olympia has a mild climate that provides for cool summers and temperate winters, with an annual rainfall of 50 inches per year. Normal temperatures range from 5 C in January to 25 C in July.
Olympia and the college are easily accessible by public bus service, which is free to all students.
No TOEFL or IELTS Required For Admission
Students with a 61/173/500 TOEFL or a 5.5 IELTS may enroll directly into the degree program. No English test is required for admission. SPSCC does not require a TOEFL or IELTS score. Students are given a placement test during orientation. Students are placed into an intensive English and/or academic courses based on placement test scores.
Intensive English Program
The Intensive English Program at South Puget Sound Community College will help you improve your English proficiency for academic purposes, busi­ness, communication, careers, and culture. The Program offers:
Four levels of courses in reading, writing, communication, and grammar
Small class size (10-15 students per class)
Free tutoring help, writing center, and computer labs are available to students free of charge
Guaranteed admission into college-level classes after completing the Intensive English Program
High School 21: SPSCC's High School Completion Program
SPSCC offers students a path to complete a high school diploma while taking college classes. Take classes at SPSCC that lead to a Washington State high school diploma and an associate's degree for university transfer at the same time.
International Student Support Services
Students find a culture centered on their success at SPSCC. Ranging from our comprehensive support and services and academic advising offered through the International Student Services Office, you will be surrounded with opportunities. Free drop-in tutoring is available where you can find help for classes like accounting, math, physics, and engineering. Experience culturally enriching activities, leadership development, student clubs and organizations, and intercollegiate athletics. The Counseling and Career Center can help student explore career options and provide counseling and advising support in addition to International Student Services.
The International Student Services office provides a wide array of services to international students: new student orientation, quarterly academic advising, university transfer assistance, peer-mentor program to assist newly arrived students, arranging free tutoring for international students, and many other services.
Campus Life
There are so many ways to get involved on campus. Choose from more than 29 student organizations for music, drama, government, sports, forensic science, social justice and more. Play video games and ping pong, or karaoke in the student union building with your friends!
Scholarship Opportunities
SPSCC offers more than 80 scholarships. These scholarships range from $500-$3,000 with the average award being around $1,500!
Housing
Homestays are available to all international students who wish to stay with an American family during their studies at the college. Some students choose to live on their own or with roommates at apartment complexes conveniently located within walking distance of the college. SPSCC also works with The Evergreen State College to lease dormitory space for students who want to live on a college campus.
International Admission Requirements
International student application form
$40 application fee
Bank statement (requirement for the student visa)
Copy of the passport information page
For more information:
South Puget Sound Community College

Summer
Accounting
Arts and Humanities
Automotive Technology
Bridge Programs
Business
Chemical Engineering
Chemistry
Child Development
Civil Engineering
Communication
Computer Engineering
Computer Science
Criminal Justice
Culinary
Earth Science
Economics
Education
Electrical Engineering
Engineering
English for Specific Purposes Programs
English Language (ESL)
Film Studies
Finance
General English Programs
Geography
Global Studies in the Arts and Humanities
High School Completion
History
Homestay Programs
Human Biology
Human Nutrition
Humanities-Prelaw
Liberal Arts
Marketing
Mathematics
Mechanical Engineering
Media and Information Studies
Medical/Dental
Music
Natural Science
Nursing
Physics
Plant Biology
Political Science
Prenursing
Psychology
Science
Sociology
Statistics
Summer Camps/Programs
Summer Intensive English
Technology/Computers
University Transfer
Certificate/Short Term
Accounting
Automotive Technology
Bridge Programs
Education
English for Specific Purposes Programs
English Language (ESL)
High School Completion
Bachelor Degree
Accounting
Applied Mathematics
Art History
Arts and Humanities
Bridge Programs
Business
Business Administration
Cell and Molecular Biology
Chemical Engineering
Chemistry
Civil Engineering
Communication
Composition
Computer Engineering
Computer Science
Criminal Justice
Culinary
Earth Science
Economics
Education
Electrical Engineering
Engineering
English Literature
Environmental Biology/Microbiology
Film Studies
Finance
Forensic Science
General Management
Geography
Global & Area Studies
Global Studies in the Arts and Humanities
Graphics/Multimedia & Web Design
Health and Wellness
History
Hospitality and Tourism
Hospitality Business Management
Human Biology
Human Development and Family Studies
Human Nutrition
Humanities-Prelaw
International Relations
Journalism
Liberal Arts
Marketing
Marketing and Communications
Mathematics
Mechanical Engineering
Media and Information Studies
Medical/Dental
Microbiology
Music
Natural Science
Nursing
Physics
Political Science
Premedical
Prenursing
Psychology
Science
Social Work
Sociology
Statistics
Technology/Computers
World Politics (BA)
2yr/Community College
Accounting
Applied Mathematics
Art History
Arts and Humanities
Arts/Music Camps & Programs
Bridge Programs
Business
Business Administration
Cell and Molecular Biology
Chemical Engineering
Chemistry
Civil Engineering
Communication
Composition
Computer Engineering
Computer Science
Criminal Justice
Culinary
Earth Science
Economics
Education
Electrical Engineering
Engineering
English Language (ESL)
English Literature
Environmental Biology/Microbiology
Film Studies
Finance
Forensic Science
General English Programs
General Management
Geography
Global & Area Studies
Global Studies in the Arts and Humanities
Graphics/Multimedia & Web Design
Health and Wellness
High School Completion
History
Hospitality and Tourism
Hospitality Business Management
Human Biology
Human Development and Family Studies
Human Nutrition
Humanities-Prelaw
International Relations
Journalism
Liberal Arts
Marketing
Marketing and Communications
Mathematics
Mechanical Engineering
Media and Information Studies
Medical Assistant
Medical/Dental
Microbiology
Music
Natural Science
Nursing
Physics
Political Science
Premedical
Prenursing
Psychology
Science
Social Work
Sociology
Statistics
Summer Intensive English
Summer Pre-University
Technology/Computers
University Transfer
World Politics (BA)
English Programs
English for Academic Purposes
English Language (ESL)
General English Programs
Intensive English
Summer Intensive English
Secondary/Boarding
High School Completion
University Transfer